ISOframe wave
Many exhibitions are taking place in different parts of the world and most of them regard your products or the cause you are working on. Thus, it is important to attend every exhibition for the promotion and advertisement. However, the hard part is doing up an attractive booth; it is very tiring and time consuming to make an attractive display in a short period for each exhibition. We all know that the booth should be attractive and creative to catch the eye of the audience and the customers attending the exhibition.
Just relax and give all your worries to us because we know the importance of your time management and thus, we have for you this stylish and portable frame ISOframe wave. It is self-build and you can take it at any place at any exhibition to make your product look extraordinary.
Features:
Its' amazing features and stunning looks will make you love and attract all the audience towards you product.
It is portable, can be adjusted at any corner inside your booth

Its flexibility allows you to dismantle with ease and keep into a transportation case and carry it easily to any place. It will not be a hurdle for you while traveling and you can easily carry and adjust it to the way you want it.

You can modify it into any shape, place it like a wall and you can easily extend or shorten it according to avenue and the requirement of your product.

It is not just a display frame, it also contain extra accessories like lockable door, shelving units, storage compartments and show cases etc. these will help you display your product in a more fascinating way.

It will help you display your product is the best way as it can be adjusted from small to medium size according to your requirement.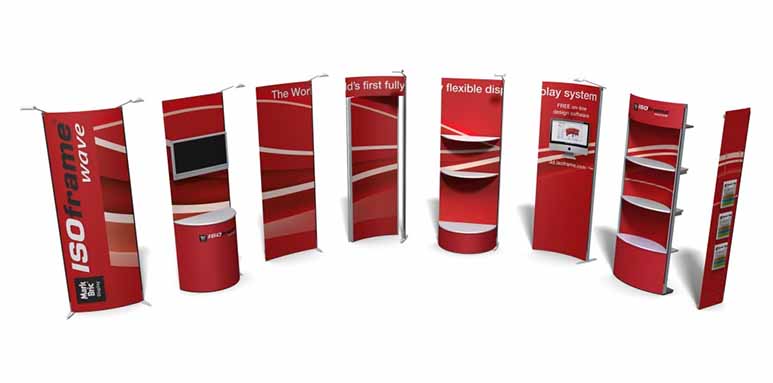 Trademark:
Its most incredible features that will leave you in surprise and will be at your best help are:
Flexi-wave link, you can flex it up to 180 degree in the horizontal arrangement and it is so flexible yet stable that it will remain intact and strong. It will remain stable and help you display your products with ease and class without making any mess.

FAST clamp will help you easily assemble your display without the worry of finding and fixing the nuts, bolts or Allen keys. Just clamp it in place and display your items without the worry of it falling it at any time.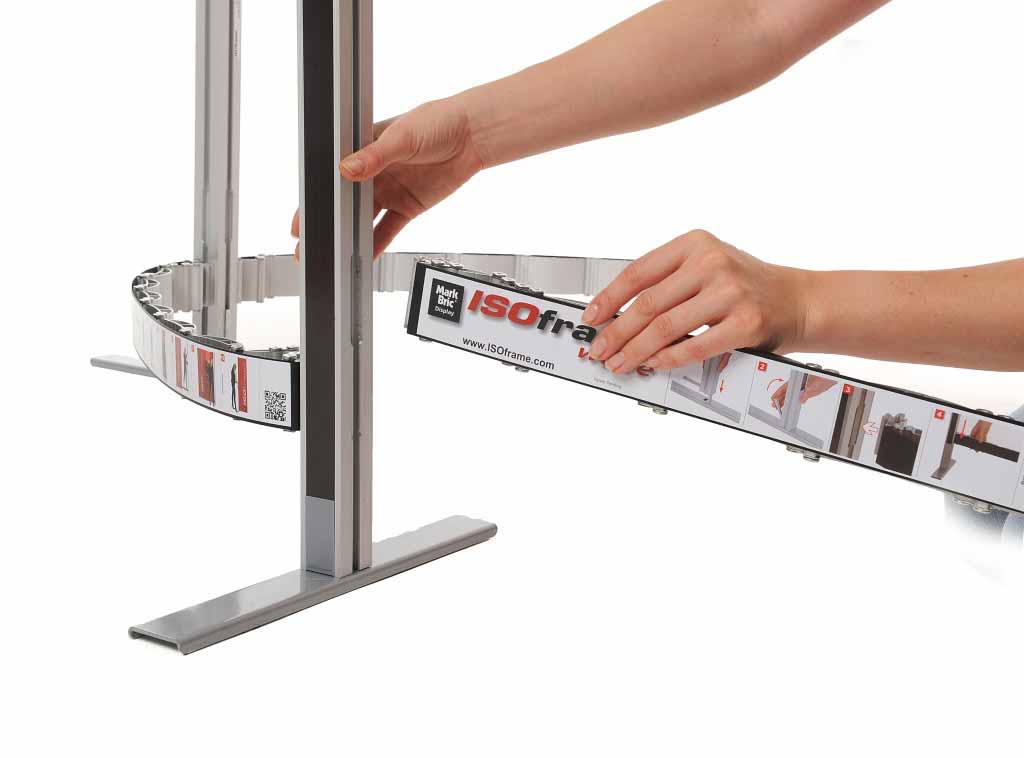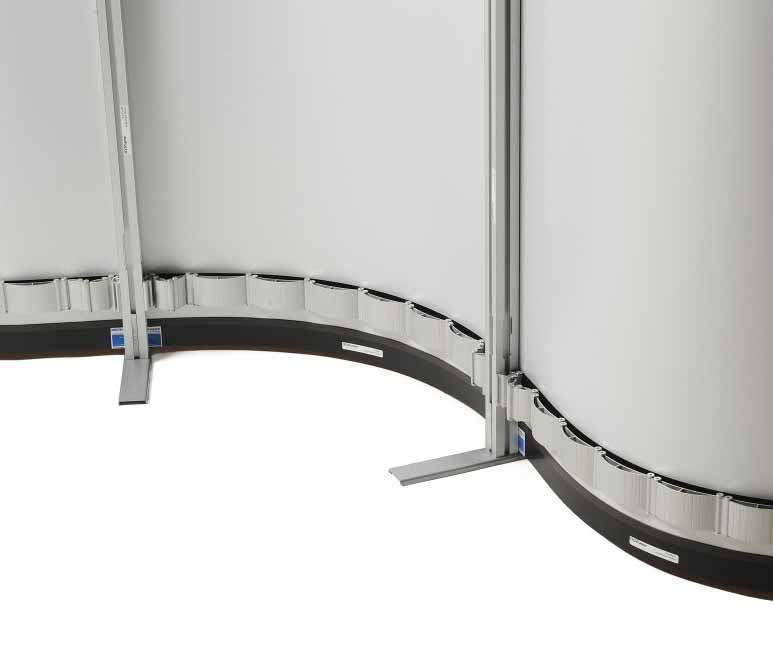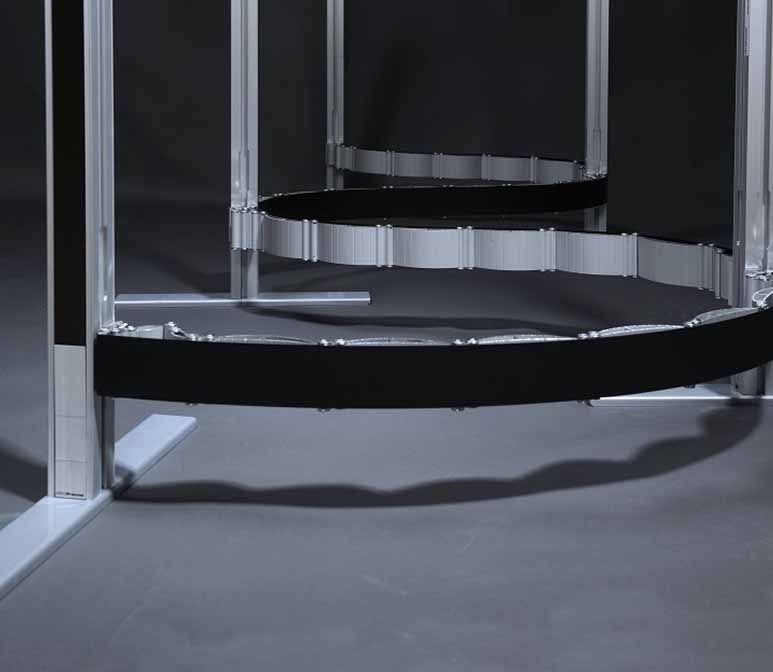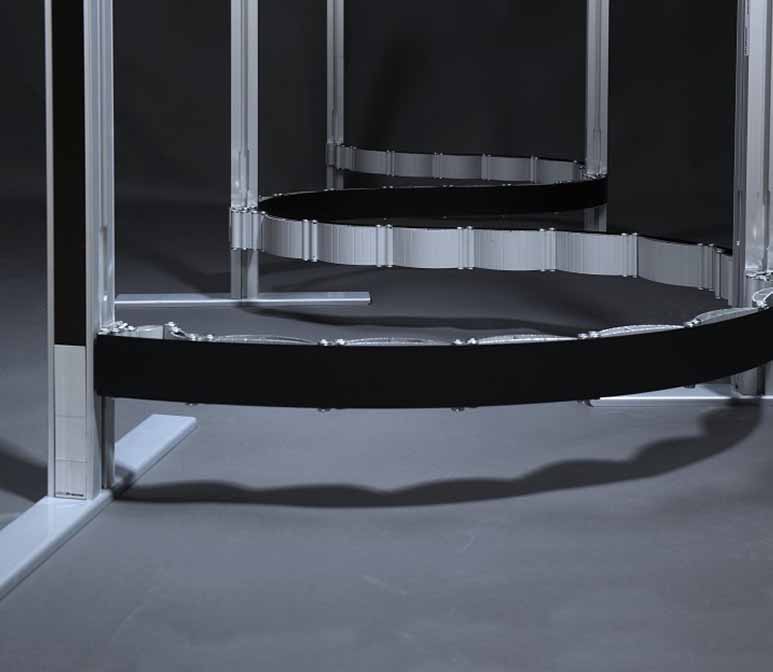 Show stands
You can calibrate it into following show stands according to your requirement and the place you want to adjust it:
1. 3×3 meter stand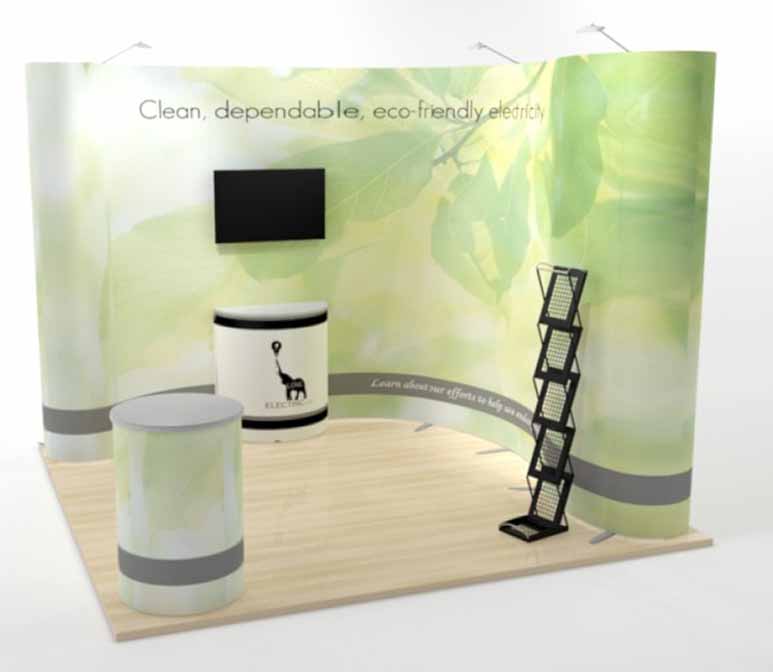 2. 3×6 meter stand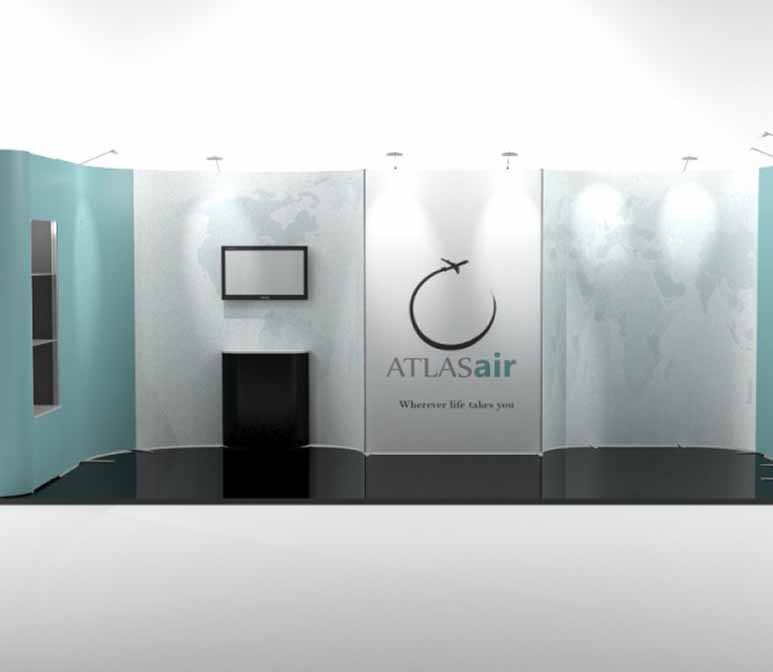 3. 4×8 meter stand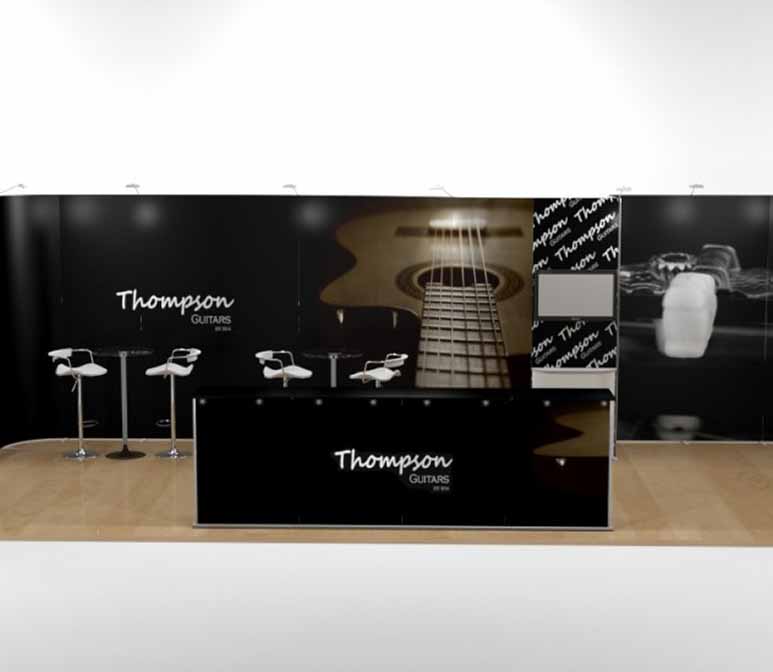 It is user-friendly and will be your best collaborate in the exhibition hall and relive you of all your worries of making a display. Just fix it and you are ready to rock the stage. Do check out ISOframe wave for your next booth design.