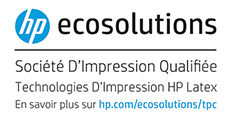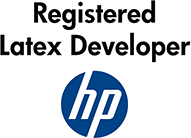 NWD Print
Here at New Wave Display we know just how important it is to have a fantastic design when it comes to advertising. After all, without a fantastic design there is absolutely no way in which you will be able to attract those customers! Of course, it isn't just about the design. You also need to ensure that it is printed properly. You want incredibly vivid colours which stand out, and to have your design printed on durable material. This is where we at New Wave Display come in. We are proud of the quality of the Large Format Printing that we offer. We use the latest HP Latex Large Format Printer. This provides you with a plethora of benefits when it comes to your large format printing. On our premises, our experts will be able to carry out both poster printing and banner printing for you with a low turnaround time. We are also able to provide you with other types of printing services. All you need to do is to ask!
The reason why we use the HP Latex Large Format Printer that we do is because we know that it will produce incredibly high quality images. Everything that this printer puts out is incredibly vivid in colour and VERY eye-catching. This is going to benefit you as you can be sure that your customers will be able to see it. In addition to this, the prints it produces are capable of being used both indoors and outdoors. This of course gives you a great deal of versatility with regards to where you can use the things that we produce under our poster printing and banner printing services. The inks used by our machines are environmentally friendly. This is because they are a sort of hybrid of a water-based and eco-solvent ink. As a result of this they have no odour. This means that you can use them just about anywhere you want. In fact, our printed products are used regularly in both hospitals and child care centers.
Finally, since we use HP Latex Inks, we here at New Wave Display are able to guarantee a very quick turnaround time. This is because the inks are completely cured in the printer during the printing process. This means that the print comes out dry, and thus means that we can laminate and pack it straight away. There is absolutely no waiting around like with some other printers. As soon as that print is off the press, it is only a short time before we are able to dispatch it to you! If you wish to find out more about the Printing Services that we offer here at New Wave Display then please do not hesitate to get in touch with our team of experienced staff today. They are incredibly experienced at what they do, and of course they will be more than happy to answer any questions that you may have in mind. They will also be able to provide you with a quote for your printing.